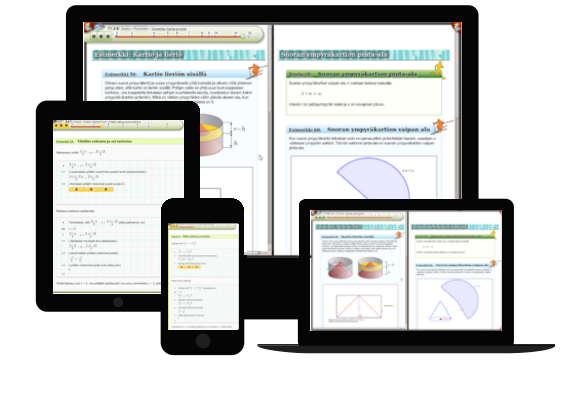 Books purchased from our Education Material section can be read with the interactive reader, with or without a valid subscription. Rented books are available for the subscription time. Assignments can be answered directly in the book using the efficient math tools available in eMath Studio. If you have a subscription with automatic checking, you can check every step of your calculation.
Check out how to use the eMath textbooks
Have a look at how the textbooks look inside. Or take the guided tour on the eMath textbooks.