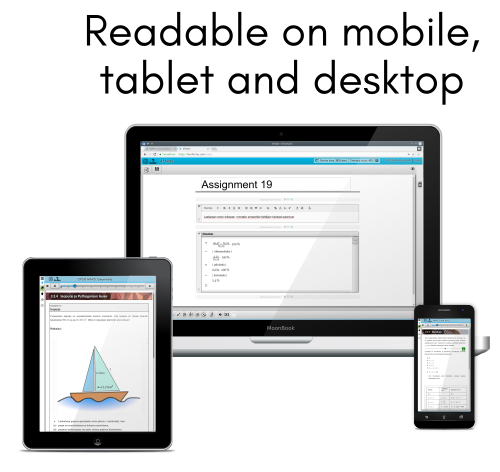 Register now to get a 14 day trial free of charge. No payment details required. During your free trial, you will get access to the full eMathStudio learning platform, as well as the first book in the eMath series: Functions and Equations. In addition you will get a checking quota of 20 checkings so that you can check the correctness of each step in your solutions.
When your trial ends, your subscription will continue as the free subscription eMathStudio Free. You can upgrade your subscription or buy books and checking quota to this subscription.
Teachers and tutors! Try eMathStudio in your class, 30 days for free.
Please contact us at support@emathstudio.com to get started.